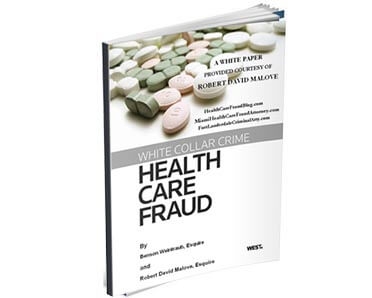 The federal laws regulating health care are complex and can throw even the most experienced attorneys for a loop if they haven't previously handled these kinds of cases. Whether you're an attorney looking to expand your knowledge of the topic, or a doctor or patient facing charges, this report will help you understand the intricacies of this area of the law.
What You Will Learn
The Department of Justice, the FBI, the Department of Health and Human Services, and other federal agencies may all be involved in charges stemming from suspicion of health care fraud. Navigating this bureaucracy is difficult enough for a lawyer with experience, much less someone unfamiliar with the charges.
In his book, White Collar Crime: Health Care Fraud, Attorney Robert Malove employs clear, readable language to explain aspects of this complex subject including, but not limited to:
Pricing of pharmaceuticals
Medicare and Medicaid
Pain clinics
Doctor shopping
Stark Law violations
Insurance fraud
Examining case law, changes to the laws, and possible viable defenses for those who have been charged, this book is a comprehensive look at defending health care fraud charges.
Request Your Free Copy Today
Through this free offer, attorney Robert Malove is happy to offer his knowledge and experience about health care fraud defense to anyone who requests it. However, if you find after reading it that you need to talk to someone who knows the intricacies of this law, please call our office to schedule a consultation.
While we want our clients to be informed—and we're happy to educate fellow attorneys in this very specific area of the law—we're also prepared to take your case and fight on your behalf. Request your free copy of White Collar Crime: Health Care Fraud today. Then call us if you need help understanding where you stand when you're charged.