CALL NOW FOR HELP! 844-431-9995
There's no way around it.  If you have been arrested for Medicare fraud, you need to take immediate action.  The first order of business is to hire a criminal trial lawyer who has years of experience and understands the complexity of Medicare fraud defense.  Florida Bar Board Certified Criminal Trial Lawyer and Medicare fraud defense attorney Robert Malove is the right one to call for help.
Robert Malove defends individuals who are under investigation or who have been arrested for the following types of legal proceedings:
Grand Jury Investigations
First Appearance Hearings-Bail Bonds
Detention Hearings
Evidence Suppression Hearing
Jury Trials
Sentencing Mitigation Strategies
Appeals
DEA Administrative Hearings
The following is a list of the types of clients we serve:
Physicians
Chiropractic physicians
Physical and occupational therapists
Physicians assistants
Drug manufacturers
Hospitals
Clinical Directors

Nurses
Speech Therapists
Community Mental Health Hospitals
Pharmacies & Pharmacists
Durable Medical Equipment suppliers
Pain Clinics
Psychologists
For Medicare / Medicaid violations including:
Upcoding
Unbundling
Filing duplicate claims
Stark Law violations
Money laundering
Wire fraud

Billing for medically unnecessary services
Billing for services not rendered
Anti-Kickback Law violations
Prescription drug diversion
Conspiracy to commit Medicare / Medicaid fraud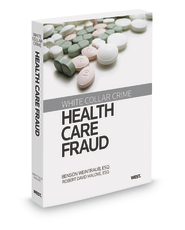 Attorney Robert Malove wrote the book on how to defend health care fraud cases and has been recognized as the "go-to" criminal defense attorney for defending people accused of Medicare fraud.  
No matter how serious your situation may be, you can have some peace of mind knowing Robert Malove is on your side.
Get help!  Call now! Toll Free 844-431-9995
When the Feds Come Knocking? 
Call Toll Free 844-431-9995
The federal government is an imposing entity, especially when they have their sights set on you. It is crucial to avoid mistakes and missteps along the way if you are targeted or arrested for Medicare fraud. That is what the information in my book, When the Feds Come Knocking, The Essential Guide to Fighting Federal Charges is all about: helping you make informed decisions about your future.
Being charged with Medicare fraud is an extremely serious matter. It is stressful, intimidating, and frightening to know the U.S. government has their sights set on you and that your freedom is at stake. It's overwhelming, but it's not a hopeless situation.
Hiring a seasoned veteran Medicare fraud defense attorney at the first hint of trouble — whether you get advance warning or whether federal agents show up at your door unannounced — is priority number one.  Breaking down the process into individual steps, familiarizing yourself with those steps, and making informed decisions can go a long way toward protecting your freedom.
My book When the Feds Come Knocking, The Essential Guide to Fighting Federal Charges gives you insight into the federal criminal justice process and the more informed you are, the better your chances of achieving a favorable outcome.  Call me today and I'll send you out a complimentary copy.
Here's what others saying about Robert Malove
"The best thing about being arrested, if there can be a best thing about getting arrested and charged with Medicare fraud, was my decision to hire Robert Malove to represent me.  Robert Malove has earned my deepest appreciation and my most sincere gratitude.  To this day, if I have a question, I know that Robert will take my call and help me. If you are considering hiring Robert Malove to represent you, take it from me, it will be the best decision you can make. You won't be sorry."  Juan D.
"My children are tops in their chosen professions and scoured the Internet for the best criminal defense with experience representing doctors in cases like mine.  That led me to Robert Malove.  He patiently explained all of my options to me with my children attending by conference call. A decision was made to change lawyers and hire Robert Malove.  In a case with 42 defendants, and 14 doctors, I was very happy with the case results and being the only physician who was not sent to prison. Hiring Robert Malove to represent me was the smartest business decision I ever made. Thank you!"  Augusto L., M.D.,
"My family was very demanding throughout these issues and he had a way of making all of us feel secure and know at all times, we had the best attorney on our side!  He worked ecery facet of the case to get me the lowest possible sentence and the most favorable facility.  I know that if I did not have the good fortune to meet and hire Mr. Malove, my nightmare would have been much worse by a long shot."  Aimee M., M.D.
Get the help you need!  Call now! Toll Free 844-431-9995
Robert Malove with a distinguished panel of speakers including the Honorable William Dimitrouleas, U.S. District Court Judge for the Southern District of Florida, and the Honorable Patrick Hunt, U.S. District Magistrate Judge for the Southern District of Florida, at the Broward County Bar Association.
200 S. Andrews Ave., Suite 918
Fort Lauderdale, FL 33301
800 Brickell Avenue, Penthouse Two
Miami, Florida 33131